Top 10 Things To Do With Kids In D.C.
1. Take a walk on the wild side at the National Zoo (a Smithsonian property). Don't miss the Giant Pandas, American Bison, Asian Elephants and more.
2. Shop, dine on the waterfront, or ride the Capital Wheel at the National Harbor, overlooking the Potomac in Fort Washington, MD. Keep an eye on their special events calendar which may include concerts, outdoor movies, and family fitness classes.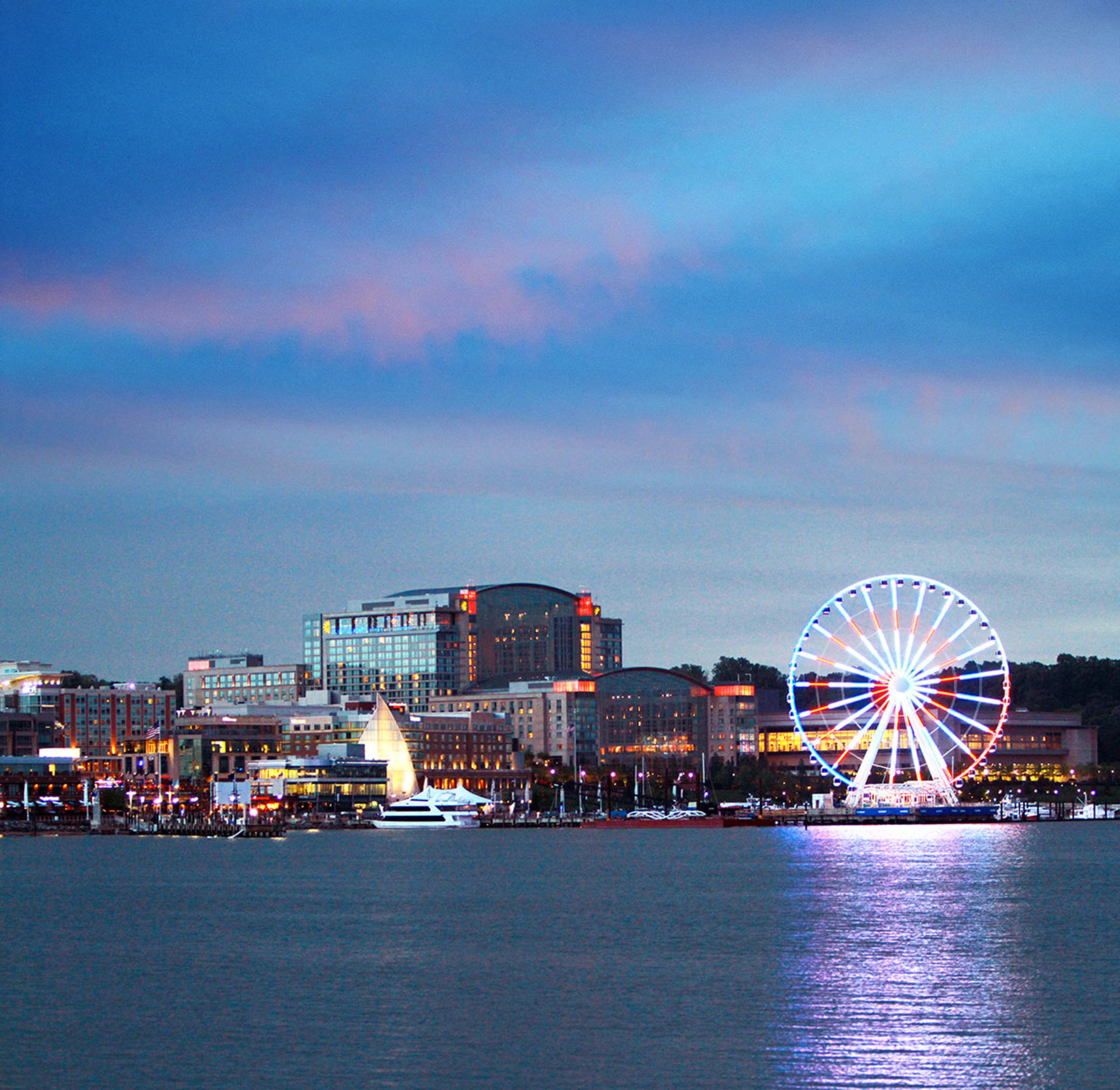 3. Kick it with D.C. United at an MLS game in RFK stadium. Make sure you check out their Kids Day (typicaly in August).
4. Gaze upon the Hope Diamond, learn all about dinosaurs, and explore the origins of the universe and mankind at the Smithsonian National Museum of Natural History. (Note: National Fossil Hall is under renovation until 2019).
5. Cultivate journalistic skills in your inquisitive child at the Newseum, They can "be a reporter" with fun green-screen backdrops and enjoy games in the NBC News Interactive Newsroom. Children six and under free.
6. Let your city kids see and interact with farm animals (horses, rabbits, sheep, cows, pigs and more) at Frying Pan Park (Herndon, VA). They can also learn about farm-life on a wagon-ride or enjoy the carousel.
7. Send your "young adventurers" on a historical scavenger hunt in Old Town with Alexandria Colonial Tours. They'll discover clues while walking in the footsteps of George Washington.
8. Learn where the money comes from (literally) at the Bureau of Engraving and Printing, right off the mall. Your kids can see millions of dollars being printed by high-tech machinery, but there are also demonstrations of how the bills used to be printed by hand. Admissions is free, but a ticket is required. Closed on weekends.
9. Cool off with a day at "The Beach" inside the National Building Museum. It's an ocean of nearly one million recyclable plastic balls. You can hang out, grab a snack or play beachy games on the "shore."
10. View DC from 500 feet at the Washington Monument. There's nothing wrong with hitting the classics while you're visiting the nation's capital.